Dario Albert Metz Eyerman Canda Concannon Ortiz & Krouse is doing everything possible to ensure the health and safety of our clients, attorneys, staff and service providers from COVID-19. We are following precautions outlined by federal and state authorities, as well as the CDC.  Our office remains open during this time for communications with the attorney and staff.   We are available for phone conferences and video calls.  Please call or email our office to schedule a time. We will remain available to our existing and new clients without interruption.
For those who wish to work from home, we have arranged for our attorneys and staff to work remotely; phones have been redirected. As we wish to abide by the CDC recommendations about social distancing, you can meet with your attorney via a web video or telephone call.
Whether you are contacting us for your free attorney consultation to learn about your rights, or you are a current client already working with one of our attorneys, we welcome you to call into us at all times.  We have secure video conferencing that is easy to use and reliable. Simply give us a call to set up a video meeting and we will take it from there.
We know as a community we will get past this pandemic and survive this stronger and more confident. We do not view this as a time to let our client's concerns take second place.  We assure you we are all here to help our clients and our community as our first priority, and we will remain available to assist in whatever way we can.
Dario, Albert, Metz, Eyerman, Canda, Concannon, Ortiz & Krouse

New Jersey family law, personal injury & criminal defense attorneys
faithfully committed to justice & rightful compensation.
26
YEARS IN BUSINESS
-SINCE 1994-
Award-winning representation with thousands of successful case resolutions totaling over $500 million in compensation.
3300
CRIMINAL
DEFENSE CASES
We're conveniently located in four locations in New Jersey and New York City, with 24/7 access to many talented attorneys.
24/7
AVAILIBILITY
& SUPPORT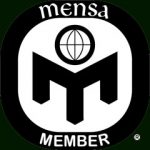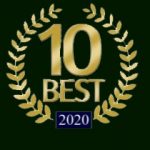 Meet Our Team
THE ADVOCATES
We're fortunate to have attracted attorneys with a broad array of experiences providing clients professional expertise coupled with an abiding commitment to client service. Drawn by a common belief that the practice of law should be an active, aggressive process, DAME Legal has assembled a very talented group of lawyers representing private and public clients across a broad spectrum of practice areas. As a full service provider of legal advice and representation, its attorneys have been recognized by local and state wide publications across a wide range of practice areas.
Practice Areas


With an impressive array of skill sets, we can handle just about any legal situation you may encounter. There's no better time than the present to take a closer look at what we can do for you in what may be your time of greatest need.