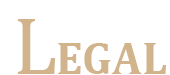 Annamarie Fortunato, Esq.
OF COUNSEL
Bio

Annamarie Fortunato received her Bachelor of Arts and Sciences from Boston University where she studied political science and journalism graduating cum laude in 1991. She received her Juris Doctor from Hofstra University School of Law in 1994. In 1994 Annamarie joined the Compensation Offices of George J. Fortunato where she had interned every summer since high school learning the important role compensation cases have on an injured worker's underlying personal injury action and livelihood while disabled.
Annamarie went out on her own and established her law firm, Annamarie Fortunato, P.C. in January 1997 as a solo practitioner specializing in New York State Labor Law, construction accident cases. Within her first five (5) years of practice Annamarie had settled multimillion dollar cases and was on her way to a growing and successful career.
Annamarie has authored many successful construction accident liability motions, many of which have made case law in the State of New York and the firm has won many verdicts and settlements through trial and mediation.
In 2002, Annamarie received her largest verdict of $19,999,100.00, for a construction accident when an ironworker fell several feet off of a ladder sustaining multiple neck and back injuries, a verdict which won her recognition by many local newspapers.
In 2003, Annamarie was named one of the 100 top lawyers in the State of New York. She has also been recognized by the Who's Who of Distinguished Americans of Italian Descent, the America's Registry of Outstanding Professionals and the Million Dollar Advocates Forum.
In 2003, Annamarie's sister, Camille Fortunato, joined the firm and it was renamed to FORTUNATO & FORTUNATO, PLLC.
Annamarie is licensed to practice law in the State of New York and New Jersey and is a member of the New York State Bar Association, Brooklyn Bar Association, Catholic Lawyers Bar Association and Columbian Lawyers Bar Association.
Annamarie is married and lives with her husband and two children in Brooklyn, New York.
Testimonials
CLIENTS APPRECIATE US
From the time I walked in I realized I had found the right attorneys for me.
Shelley and her team got me my child back from a non-Hague country. She was there at the worse time in my life for tears on her shoulder and there in the best time in my life when she hugged my daughter as she got off of the plane.
Ron knew the value of my case, when to fight, what to say and how to say it. He got me ten times more then I thought I would receive.
Patrick and I went to trial on my matter. Only on T.V. have I ever seen someone with as much command of the courtroom, respect of the Judge, and the ability to get through to the Jury.
Marilyn is the best Family attorney in the State. That is all you need to know.
I never felt like a commodity. I was part of the team.
Pat settled my case and I was set for the rest of my life.
I was facing the best years of my life incarcerated. Shelley was there for me and my family the entire time. When we got a not-guilty verdict and I told her "you did it," Shelley shot back with a "WE DID IT !"
Don't be taken back by Amanda's youth. She has the wisdom of George Washington and the wit of George Carlin.
The best thing I can say about Paul is beware the quiet ones. His knowledge of the law outwits all of his adversaries.
I would like to thank you for your superior and knowledgeable service. This was my first time being in a traffic incident of any type. Your pleasant, polite and reassuring voice really put me at ease.
Contact Us
FOUR LOCATIONS
345 Union Street Hackensack, New Jersey 07601

201-968-5801
314 48th Street Union City, New Jersey 07087

201-865-1361