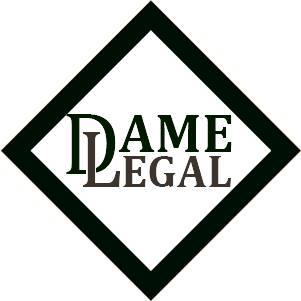 Bio

Ms. Canda has been practicing exclusively in the area of family law since she began practicing law in 1996. She specializes in high conflict cases involving child custody, relocation, support, equitable distribution, business valuation, pre-marital agreements and other complex legal and financial issues.
Prior to joining this firm as a Partner in 2019, Ms. Canda was a Partner in the firm of Finnerty, Canda, & Concannon, P.C., a boutique firm in Fair Lawn dedicated to the practice of Family Law. She was employed there for 17 years and, during that time, worked closely with John E. Finnerty, Esq., one of leading matrimonial attorneys in the State of New Jersey.
Ms. Canda received her B.A in English from Montclair State University in 1993 and her J.D. from Rutgers University School of Law in 1996, where she was the recipient of the Deborah Michael Richards Memorial Award for Excellence in Family Law.
She has participated in the Family Law Inns of Court, and is a member of New Jersey State Bar Association and the Bergen County Bar Association. She has also lectured and written articles about New Jersey Family Law Issues and served as a Panelist on the Early Settlement Program in Passaic County.
Ms. Canda has been voted by her peers as a New Jersey Super Lawyer's Rising Star and a New Jersey Super Lawyer. She has also been selected as one of the Top Lawyers in Bergen County.
Testimonials
CLIENTS APPRECIATE US
From the time I walked in I realized I had found the right attorneys for me.
Shelley and her team got me my child back from a non-Hague country. She was there at the worse time in my life for tears on her shoulder and there in the best time in my life when she hugged my daughter as she got off of the plane.
Ron knew the value of my case, when to fight, what to say and how to say it. He got me ten times more then I thought I would receive.
Patrick and I went to trial on my matter. Only on T.V. have I ever seen someone with as much command of the courtroom, respect of the Judge, and the ability to get through to the Jury.
Marilyn is the best Family attorney in the State. That is all you need to know.
I never felt like a commodity. I was part of the team.
Pat settled my case and I was set for the rest of my life.
I was facing the best years of my life incarcerated. Shelley was there for me and my family the entire time. When we got a not-guilty verdict and I told her "you did it," Shelley shot back with a "WE DID IT !"
Don't be taken back by Amanda's youth. She has the wisdom of George Washington and the wit of George Carlin.
The best thing I can say about Paul is beware the quiet ones. His knowledge of the law outwits all of his adversaries.
I would like to thank you for your superior and knowledgeable service. This was my first time being in a traffic incident of any type. Your pleasant, polite and reassuring voice really put me at ease.
Contact Us
FOUR LOCATIONS
345 Union Street Hackensack, New Jersey 07601

201-968-5801
314 48th Street Union City, New Jersey 07087

201-865-1361