Parking lots can be far more dangerous than most people realize. When accidents, attacks, or other injury-causing events happen in parking lots, victims may be able to sue one or more parties.
Whether you can sue over parking lot injuries—and whether you have multiple claims—largely depends on how your injuries were caused. In fact, you may still be able to sue if you were partly to blame for the event that caused your injuries. Under New Jersey law, you'll still have a case as long as some other party is more at fault for your injuries than you were.
Here's what else you need to know if you or a loved one is ever hurt in a parking lot.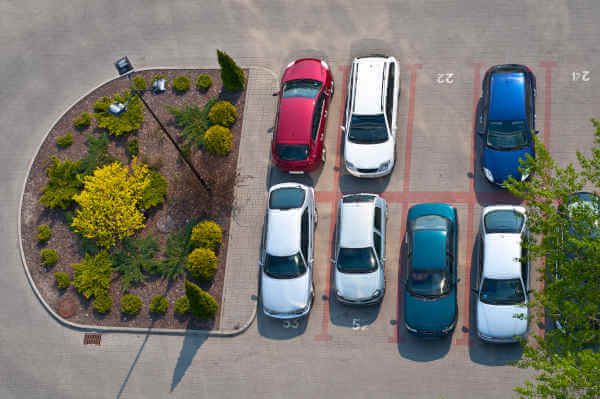 Suing for Parking Lot Injuries: 3 Key Factors to Consider
When it's time to determine if you have a parking lot accident case, take a careful look at these factors, advisably with the counsel of an experienced injury attorney. A lawyer can ask and answer important questions while shedding light on how the events you experienced impact your potential case.
1. Fault
Determining fault can be easy in some cases, like when a careless driver blows through a stop sign in a parking lot and runs down a pedestrian.
Often, however, fault can be far more complicated to determine. In fact, making accurate fault determinations for parking lot injury cases can require:
Accident report reviews: If police, an on-site security guard, or some other authority (like a store manager) respond to the scene and draft a report, it's essential to go over the details of these reports. They can help fill in the blanks regarding what happened before and after an accident, what witnesses observed, and more.
Records reviews: Anything from maintenance and repair records to design plans and security records may also be important in fault determinations for parking lot accidents.
Additional investigations: Returning to the accident scene, requestioning witnesses, looking for new evidence, and more can help uncover all liable parties. That can help the injured seek the full recoveries they may deserve for their parking lot injuries.
2. The Evidence
Even if you know exactly who's to blame for your parking lot injuries, the success of any claim will usually rely on the strength and availability of the evidence. And the best evidence will vary case by case.
Generally, some of the evidence that can be helpful to proving fault in parking lot injury cases can include:
Police reports: These can be helpful after parking lot car accidents, assaults, slip and falls in parking lots, and more. If the police were called or at the scene, they will likely create an incident or accident report. When that happens, request a copy of it (click here to do that for accidents that the Hackensack Police Department responded to).
Accident-scene pictures or videos: This can include pictures or videos taken by you, other accident victims, witnesses, and/or any surveillance cameras in the parking lot. A lawyer can help you locate and obtain copies of pictures and videos that may have been taken by others.
Witness reports and/or expert witness testimony: Bystanders to the event can help complete the picture of what happened before, during, and after the accident. Depending on the case, expert witnesses may be useful in verifying or refuting witness claims.
3. The Injuries
As with any personal injury case, parking lot injury claims must be based on some physical harm suffered as a result of negligence. That nature of that harm can vary and may include temporary, permanent, and even fatal injuries.
When it's necessary to prove the severity of injuries suffered in a parking lot accident, medical records can be crucial.
How Long Do I Have to Sue for Parking Lot Injuries in New Jersey?
You have two (2) years to file a parking lot injury case in New Jersey. That 2-year window starts from the day of the injury-causing event or the day on which the injuries are recognized.
While that can seem like plenty of time, it's strongly advised to file these cases as soon as possible.
Get More Answers About a Parking Lot Injury Case: Contact DAME Legal
A Hackensack personal injury lawyer at DAME Legal is ready to advise and help you. Our team has vast experience counseling clients in all types of parking lot injury cases, including those that involve auto accidents, trip and falls, and other premises liability claims.
Call 201-968-5800 or contact DAME Legal online for a confidential consultation.
At DAME Legal, we work on contingency, and we have a long-standing record of success. Backed by 5-star reviews and a tireless commitment to our clients, we are the team you can rely on when it's time to recover from parking lot injuries.
Testimonials
CLIENTS APPRECIATE US
From the time I walked in I realized I had found the right attorneys for me.
Shelley and her team got me my child back from a non-Hague country. She was there at the worse time in my life for tears on her shoulder and there in the best time in my life when she hugged my daughter as she got off of the plane.
Ron knew the value of my case, when to fight, what to say and how to say it. He got me ten times more then I thought I would receive.
Patrick and I went to trial on my matter. Only on T.V. have I ever seen someone with as much command of the courtroom, respect of the Judge, and the ability to get through to the Jury.
Marilyn is the best Family attorney in the State. That is all you need to know.
I never felt like a commodity. I was part of the team.
Pat settled my case and I was set for the rest of my life.
I was facing the best years of my life incarcerated. Shelley was there for me and my family the entire time. When we got a not-guilty verdict and I told her "you did it," Shelley shot back with a "WE DID IT !"
Don't be taken back by Amanda's youth. She has the wisdom of George Washington and the wit of George Carlin.
The best thing I can say about Paul is beware the quiet ones. His knowledge of the law outwits all of his adversaries.
I would like to thank you for your superior and knowledgeable service. This was my first time being in a traffic incident of any type. Your pleasant, polite and reassuring voice really put me at ease.
Contact Us
FOUR LOCATIONS
345 Union Street Hackensack, New Jersey 07601

201-968-5801
314 48th Street Union City, New Jersey 07087

201-865-1361