A widow and her children have filed a wrongful death lawsuit against a truck driver and his employer, looking to get justice in the aftermath of a horrific accident that killed a beloved husband and father on Sept. 11, 2019. Filed in Passaic County Superior Court in Oct. 2019, this case is requesting both compensatory and punitive damages from the defendants.
Details of the Deadly Bicycle Accident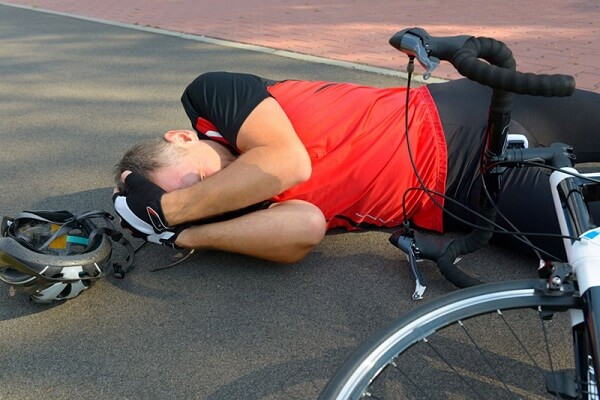 According to the complaint, the victim, a 53-year-old man, was riding his bicycle on Black Oak Ridge Road in Wayne, NJ, close to Hubbardton Road. Just after 1:30 p.m., two tires on a fully loaded, 40-ton dump truck that was near the victim suddenly blew out.
A piece of one tire detached, hitting the victim and pushing him onto the ground. Although the victim survived the impact, his injuries rendered him unconscious and, ultimately, killed him 12 days later.
Follow-Up Investigation Reveals Issues with the Truck & the Tires
After the deadly accident, New Jersey State Police initiated an investigation, looking to determine liability for the crash and whether criminal negligence may have been involved. Upon inspecting the truck, they reportedly found that:
The truck was overweight: The fully loaded truck was carrying too much asphalt at the time of the accident. This caused it to exceed the axle weight limits by about 8,680 pounds.
The tires were not in good shape: In addition to being flat, some tires were leaking air. In fact, inspectors noted "audible" noise coming from some tires.
The truck had several other issues: In total, 11 issues were recorded. Although some of these issues may have been unrelated to the fatal accident, the excess weight and tire problems do stand out as factors that likely were involved in causing the tire blowouts that led to the death.
In light of these findings, the wrongful death lawsuit was updated to include more defendants. Along with the truck driver and DLS Contracting (the motor carrier), the complaint names two other defendants: an auto shop (where the tire was purchased) and a quarry (where the truck was loaded).
Notably, the truck driver has not been charged with a crime in this case due to "insufficient evidence" of vehicular homicide. Regardless of whether a criminal case does come to fruition, it will have no impact on the ongoing lawsuit.
What's Next
With the case underway, pre-trial proceedings have been ongoing, and the trial may start soon. It remains to be seen whether any of the defendants
will try to settle before or during the trial—and whether the plaintiffs will end up seeing justice and financial recovery from this case.
Despite all of the unknowns, however, one thing is certain—filing a wrongful death case following tragedies like these can be a powerful way for families to:
Try to hold at-fault parties liable for the devastating, irreversible losses they've caused
Bring awareness to the preventable negligence that causes accidents like this one
Obtain some financial resources so they can focus on healing
After an Accident, a Hackensack Injury Attorney at DAME Legal Can Help You Seek Justice
Serious motor vehicle accidents can shatter lives and families. When it's time to pick up the pieces and seek justice for crashes caused by someone else's negligence, it's time to contact a car accident attorney at DAME Legal.
Call 201-968-5800 or email us now for a free consultation and answers about your legal options.
With DAME Legal in your corner, you can be confident that you have a skilled lawyer on your side, committed to helping you get justice. We are proud to provide the same type of representation we would expect if we were in your shoes, and we have what it takes to set even the most complex cases up for success.
Testimonials
CLIENTS APPRECIATE US
From the time I walked in I realized I had found the right attorneys for me.
Shelley and her team got me my child back from a non-Hague country. She was there at the worse time in my life for tears on her shoulder and there in the best time in my life when she hugged my daughter as she got off of the plane.
Ron knew the value of my case, when to fight, what to say and how to say it. He got me ten times more then I thought I would receive.
Patrick and I went to trial on my matter. Only on T.V. have I ever seen someone with as much command of the courtroom, respect of the Judge, and the ability to get through to the Jury.
Marilyn is the best Family attorney in the State. That is all you need to know.
I never felt like a commodity. I was part of the team.
Pat settled my case and I was set for the rest of my life.
I was facing the best years of my life incarcerated. Shelley was there for me and my family the entire time. When we got a not-guilty verdict and I told her "you did it," Shelley shot back with a "WE DID IT !"
Don't be taken back by Amanda's youth. She has the wisdom of George Washington and the wit of George Carlin.
The best thing I can say about Paul is beware the quiet ones. His knowledge of the law outwits all of his adversaries.
I would like to thank you for your superior and knowledgeable service. This was my first time being in a traffic incident of any type. Your pleasant, polite and reassuring voice really put me at ease.
Contact Us
FOUR LOCATIONS
345 Union Street Hackensack, New Jersey 07601

201-968-5801
314 48th Street Union City, New Jersey 07087

201-865-1361